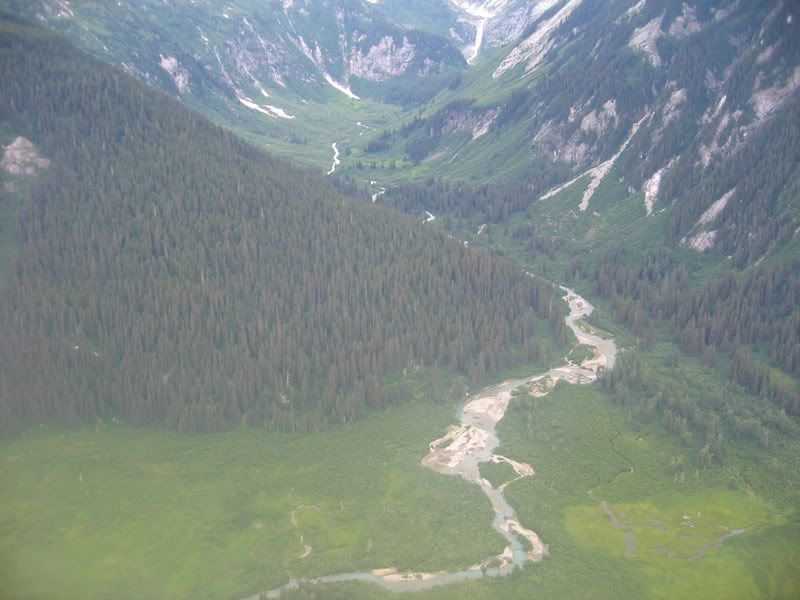 Interested in Remote Alaska real estate?
It seems whenever there is a crisis or natural disaster elsewhere, everybody wants to run to Alaska.  In the wake of September 11, I received over 3000 inquiries on remote Alaska real estate in only 5 weeks.  Katrina and Rita brought several hundred inquiries.  However, very few people who contact me regarding this type of property ever buy, from me or from anyone else!  (I track recordings)  For that reason, I've come up with a list of questions I need answers to before we even begin…
This should give you something to think about.  In addition, your answers help me to narrow down hundreds of listings to the perfect property for you!
Price is always a consideration.  Banks generally don't care to loan on remote property because if you default, disposing of the land and collecting the balance from you is much more difficult.  Basically, you are looking at a cash transaction, or occasionally owner financing.
The rule of supply and demand dictates our pricing in Alaska as much as anywhere else.  Property here is not cheap.  Less than 1% of the state is privately owned and everybody seems to want some.  Yes, there are still bargains to be had, but that leads us to
Location, Location, Location.  Define remote in your mind.  Most property in Southeast Alaska is not connected to a road system.  In fact even the larger communities of Southeast Alaska are only accessible by boat or plane.  We have a Marine Highway system (ferry boats) with schedules that can change with no notice.  Otherwise, you could fly, but mostly in very small planes. Weather in Alaska is very unpredictable and even in summer you can get stranded for days.
Define remote.  Help me determine what you are really looking for, and to understand where I need to focus my attention:
How long should it take to get to the post office?
Are you prepared to share your land with wildlife?
Where does Internet access fall in your values and needs?  Phone service?
Do you know how to operate a boat in inclement weather?  Define bad weather.
Can you really be happy completely alone for weeks at a time?
How many months of the year will you spend at your property?
If you have children, are you prepared to home school?
Do you enjoy flying in small planes in bad weather?  Are you afraid of heights?
How many days or weeks can you go without visiting a grocery store?
If you get injured or sick, how fast do you expect medical assistance?  Minutes, hours, days?
Some of these questions may come across as a bit crass or sassy, but they are practical.  "Remote" could mean 10 miles out of town for some people.  If you are looking for remote Alaska real estate, find someone to help you.  Let them know what your goals and limitations are.  When everyone is on the same page it is easier to read the same story!